Events
MHS Wrestling Practice (Home)

3:00 pm

SCJH 8th-Grade Girls Basketball vs. Smart (at SCJH)

4:15 pm

Wrestling: JV vs. North Mahaska Junior-Senior Prairie Clear Creek Amana Wilton Washington (IA)>Multiple Schools (Away)

4:30 pm

SCJH 7th-Grade Girls Basketball vs. Smart (at Smart)

4:30 pm
All Events
EVERY STUDENT IS A SUCCESS STORY
Every student will excel in thinking, learning, achieving, and caring in partnership with our staff, families, and community.
More About the Muskie Way
Engaging in real and relevant learning

Being respected, accepted, and celebrated

Developing personalized pathways
Pearls of
Pride
Click or tap a pearl for a swell of Muskie pride!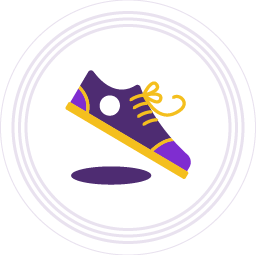 Support from our community
Muscatine High School Work-Based Learning Spotlight! Leiah Castillo is in her senior year at MHS. She's in the RUAN Future Tech program. Leiah is still taking classes at MHS, will graduate in May 2024, and spends four days a week at RUAN. At RUAN, Leiah is surrounded by my fellow Muskie grads. They include Gage Cook (class of 2022 and was also part of the Future Tech Program), Dakoda Brown (class of 2013), and Mitch Shoppa (class of 2013). Upon graduating from MHS, Leiah will work her way from Future Tech to Tech Apprentice. The Tech Apprentice program she will be moving into is a 3-year program. Upon completion (3 years) of the Tech Apprenticeship program, RUAN will reward her with $30,000 worth of tools and toolbox she'll use to work on trucks & trailers. Our school district is committed to setting all Muskie grads up for success after high school, and the work-based learning program continues to grow. To learn more or if your organization wants to work with our students, please email Brandon.Welsch@mcsdonline.org. Thank you, RUAN, and good luck to Leiah!
#MUSKIE SHOUTOUT
Jeff Hall & Donnie Horten!